De kliffen van Bali zullen worden verreikt door Kengo Kuma & Associates, bekend om hun unieke luchtige ontwerpen, met de Rsubomi Villa's. Het project, bestaand uit zes paviljoens, een yoga studio en een broeikas, wordt in 2018 afgerond.
Het ontwerp van deze organische constructies is gebaseerd op de titel van het project; Tsubomi, wat vertaald uit het Japans "bloemkop" betekend. Dit ontwerp is terug te zien aan hoe de villa's uit de grond lijken te groeien, het open ontwerp straalt ontspanning uit. Een perfecte match met de exotische omgeving van Bali.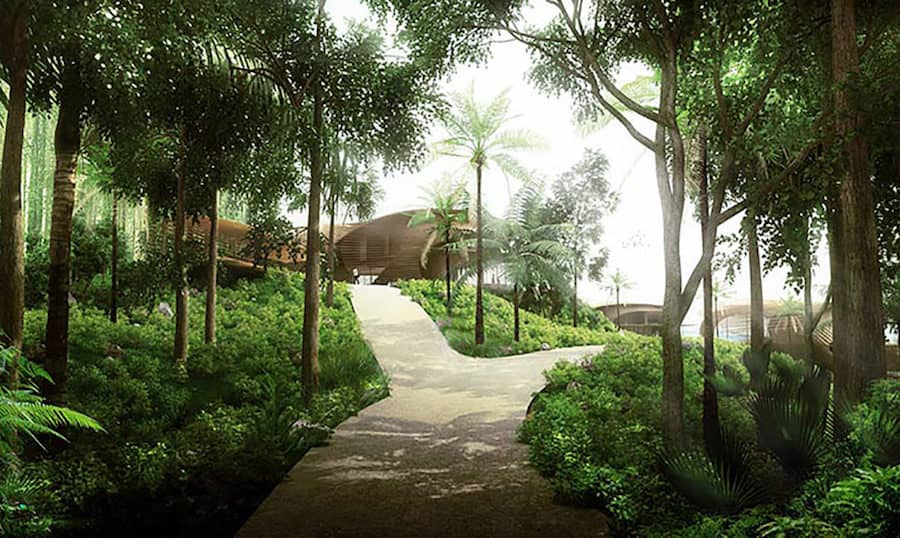 Met een afmeting van bijna 20.000.000m2 zijn de architecten de uitdaging aangegaan om de adembenemende omgeving toch nóg mooier te maken. De villa's kijken uit over de meest Zuidelijke Indonesische kust. Door de grens tussen buiten en binnen te vervagen worden deze villa's het toppunt van ontspanning in Bali.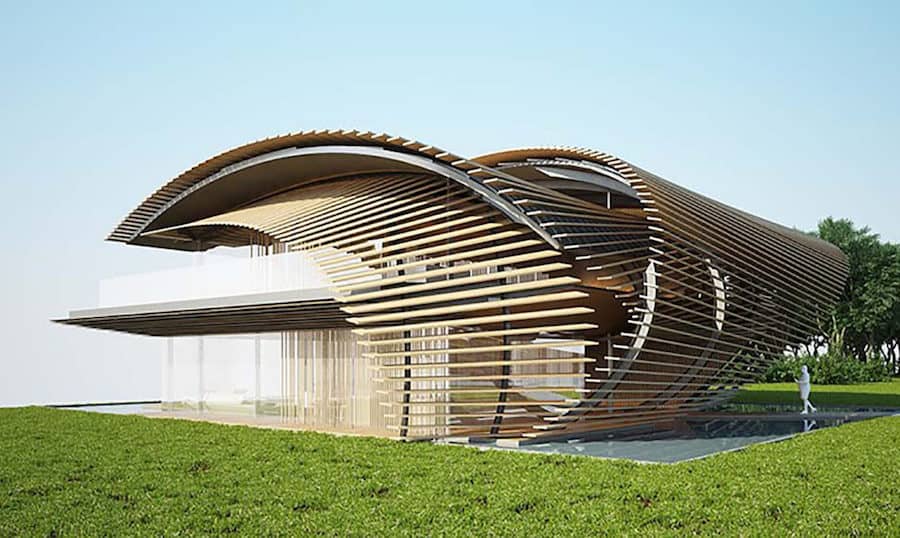 As a 215,000-square-foot project, the architects have the difficult task to improve upon the already breathtaking landscape. With the area overlooking Indonesia's southernmost coast, they've risen to the challenge with these luxurious timber and glass villas. By blurring the line between exterior and interior, architecture and landscape merge into the perfect oasis.
Lees ook: Bali Travel Guide: Zo Slaat U de Toeristische Attracties Over
Kengo Kuma and Associates: Website
Foto's: Kengo Kuma and Associates.